Dobson Museum- 1 block from Historic Route 66
Sunday, April 26th Postponed, further details coming soon!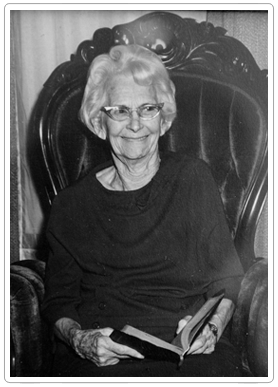 Come Celebrate Miss Nellie Dobson's 130th Birthday with the Ottawa County Historical Society.

An open house will be held on Sunday, April 26th from 1-4 pm at the Dobson Memorial Center at 110 A SW.

There have been updated and new displays inside the museum and we look forward to seeing our members and the community helping honor Miss Nellie Dobson who loved Ottawa County and wanted to see our history preserved for future generations.

She was born in 1885 in Kentucky and passed away in 1968 in Miami, Oklahoma at the age of 83. Miss Dobson wanted her home to be left to house Ottawa County History and allow the Ottawa County Historical Society and Miami Garden Club a place to meet and preserve her estate in Miami.
New Member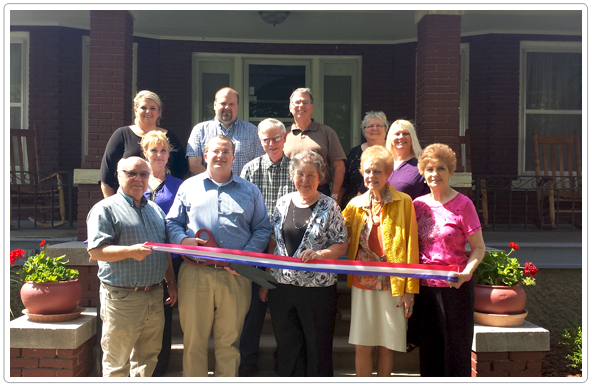 On September 17, 2014 the Ottawa County Historical Society joined the Miami Area Chamber of Commerce. We held the official Ribbon Cutting and Reception in the Historic Dobson Home on A Street SW.
Information & Pictures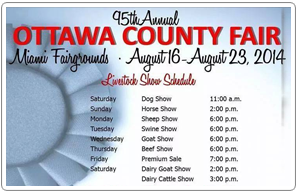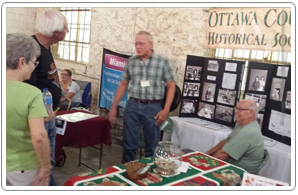 Thank you everyone who stopped by our Can You Identify History Photo Booth at the 95th Annual Ottawa County Free Fair. This was our 5th year of sharing old Ottawa County Fair Pictures with visitors to the fair!

We have quite a few unidentified photographs from the fair, go to our Fair Booth page and help us identify more people!

Also, take a look at our Can You Identify History page and help us identify more people as we add new photos every Sunday!
Gift Shop
See what we have to offer, order by phone or email! Gift Shop!
Calendar
Upcoming Events
Bank Group from Arkansas Tour - 10am
Cancelled
OCHS Board Meeting – 7pm
Can You Identify History?
This weeks photo:


Find us on Facebook!
Newletter SignUp
Subscribe to our monthly newletter