Dobson Museum - Just One Block Off Historic Route 66
New Member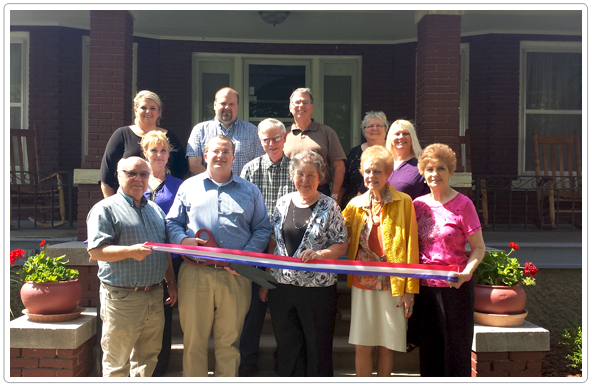 On September 17, 2014 the Ottawa County Historical Society joined the Miami Area Chamber of Commerce. We held the official Ribbon Cutting and Reception in the Historic Dobson Home on A Street SW.
Information & Pictures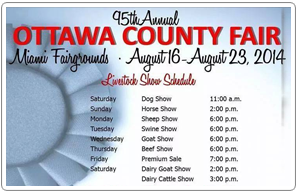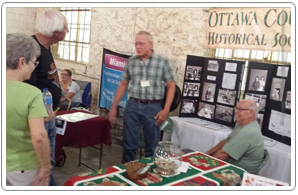 Thank you everyone who stopped by our Can You Identify History Photo Booth at the 95th Annual Ottawa County Free Fair. This was our 5th year of sharing old Ottawa County Fair Pictures with visitors to the fair!

We have quite a few unidentified photographs from the fair, go to our Fair Booth page and help us identify more people!

Also, take a look at our Can You Identify History page and help us identify more people as we add new photos every Sunday!
Gift Shop
See what we have to offer, order by phone or email! Gift Shop!
Calendar
Upcoming Events
Ottawa County Historical Society Annual Meeting in Dobson Memorial Center Community Room at 2pm
Letters and Arts Club Meeting at Dobson Home - 1:00pm
Museum Closed for Thanksgiving Holiday
Can You Identify History?
This weeks photo:


Find us on Facebook!
Newletter SignUp
Subscribe to our monthly newletter